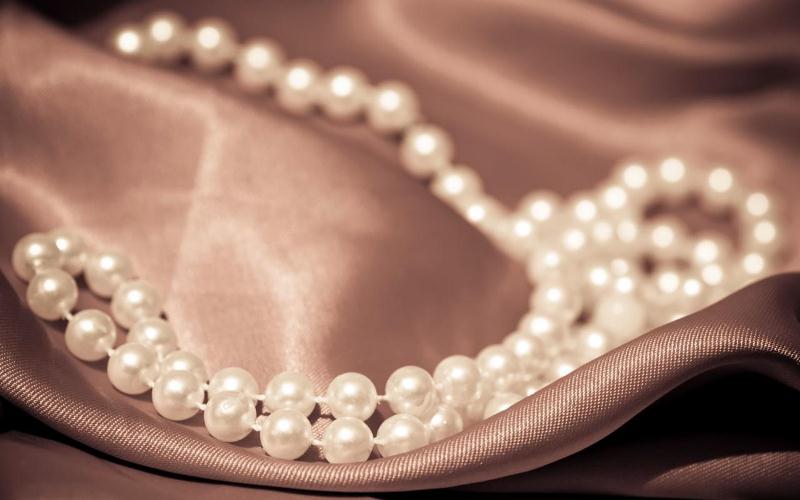 This week we, at Pearls Only, are celebrating the beauty of pearls. I know, we celebrate pearls everyday but this week we will be celebrating with a fashion stylist that knows the importance of wearing pearls and why they are associated with class, elegance, professionalism and great stature.
Tish Thomas, a fashion stylist that has worked with major campaigns that include, Target, Nordstrom's, John Freida and Kenneth Cole, just to name a few, has her thoughts on avoiding the "granny look" in pearls.
Tish explains, "Wearing colored pearls or combining your pearls with other necklaces that have jewels, different metals, and textures will eliminate the feeling of wearing granny's pearls."
Pearls Only has a great selection of pearls that are young, hip and chic. Check out what we have:
Kristine Set – White AAA 8-9mm Japanese Akoya Pearl Set– $355
Isabella Set – White AA 9-10mm Freshwater Pearl Set – $219
 Claudia Set – Black AA 7-8mm Freshwater Pearl Set – $105
These genuine are fun and flirty and give a lot of style to any look. What do you think?
This concludes or conversation with Ms. Tish Thomas. We hope that you agree that her fashion knowledge which was very insightful about pearls and fashion. It was a great pleasure!
Stay tuned as we connect with a male stylist that will give us the male perspective of pearls and why they love to see women in them.
Until then…
Love and Pearls,
Ms. Elitou
Learn more about Tish Thomas at: www.tishthomas.com
Photo Source: hqwallbase.com
(Visited 156 times, 1 visits today)