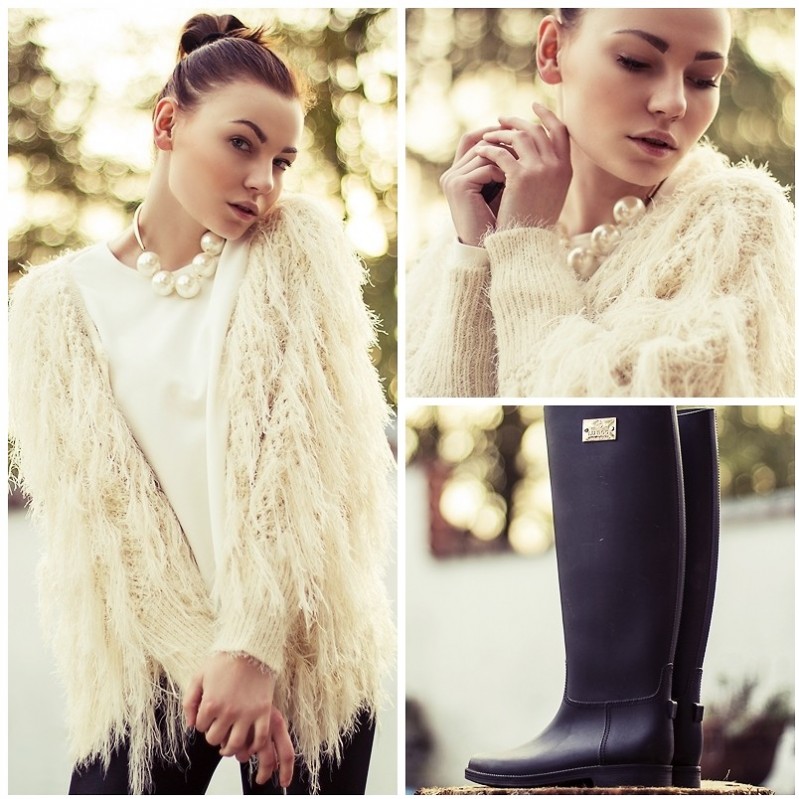 This Fashionista was chosen as our "Fashionista of the Day in Pearls" because she makes wearing pearls fashionable and totally doable.
Estera M., style blogger of Thief Clothes, showed off her fashionable style with a beautiful shaggy knit cardigan by She Inside, stylishly tall boots, along with a top, and wonderful pearl necklace by Front Row Shop.
What we love about her look is that it can take you anywhere. From a day of shopping to a night out with your girls, this is a look that isn't complicated and can't be ignored. She looks very on trend!
We think this Fashionista looks trendy from head to toe, and we are sure that you will love her look as well.
What do you think? Does she look chic?
Visit Estera M. at her website: thiefclothes.blogspot.com
Photo Credit: thiefclothes.blogspot.com
(Visited 121 times, 1 visits today)