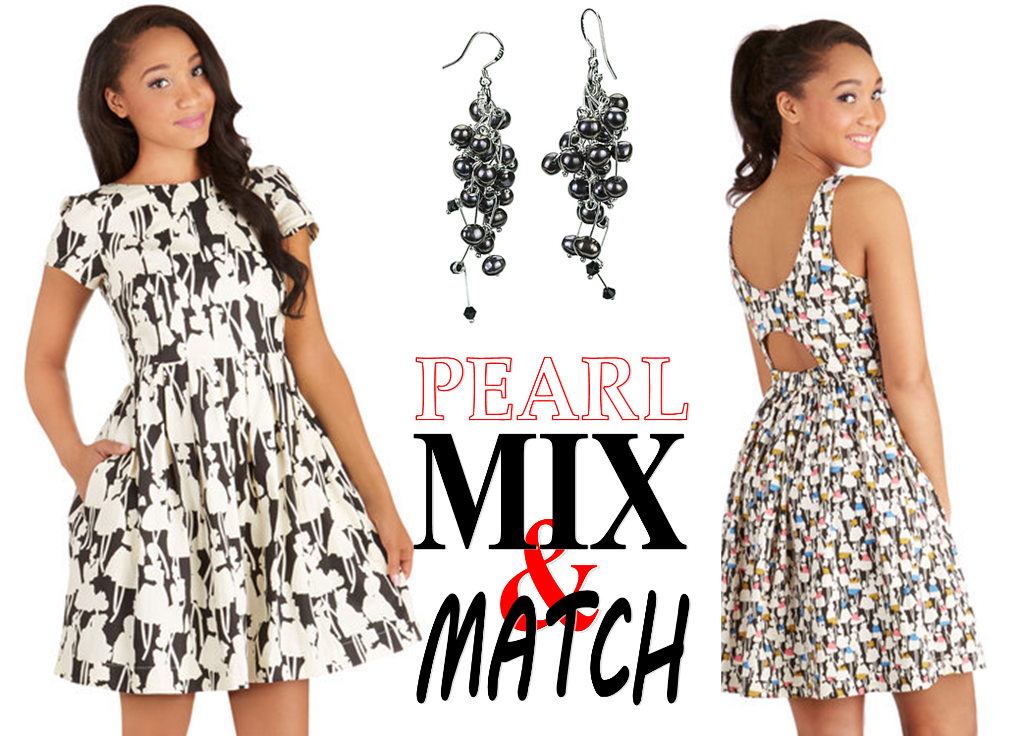 Earth Day was celebrated on Monday, with lots of love for Mother Earth and all that she provides us.
We at Pearls Only, believe that Earth Day should be every day! We want to show our side eco-friendly style, so we are sharing a special edition of "Pearl Mix & Match" with eco-friendly clothing that is totally chic and pearls that match perfectly.
When most Fashionista's think about environmentally safe clothing they think of boring clothing with little to no patterns, designs and style, but as we know fashion is always evolving and so is eco-safe clothing.
We did a little online window shopping and found some awesome Eco-Friendly clothing that is not only great for the environment but very fashionable.  We found two dresses that were so cute, that we know why they are trending for the Summer/Spring 2014 season.
Today's Pearl Mix & Match features the great combination of eco-friendly dresses by popular brand Modcloth.com, and gorgeous pearl earrings by Pearls Only.
The look above features the "People Tree- Optical Allusions Dress", "People Tree- Adorable Errands Dress in Multicolored", and the "Pearls Only-Janice Freshwater Pearl Earring Set".
We choose these dresses from Modcloth.com because they were made by UK-based, eco-friendly brand, People Tree. People Tree's fair-trade, eco-friendly designs make them the leaders in sustainable fashion.
We adore the eye-catching style of both dresses because they are fit-and-flare dresses that are seasonable. The fun and flirty prints making for a great addition to your Spring/Summer wardrobe. Both dress are quite reminiscent of the vintage styles of yester-year making for a perfect match to Pearls Only's earrings.
You can find the dresses at Modcloth.com for under $200 and the bracelet from Pearlsonly.com for $55, making the look cheap and cheerful for any Fashionista with the price being under $260.
What do you think of the look? Are you interested in seeing more fashion-forward eco-friendly clothing?
(Visited 79 times, 1 visits today)