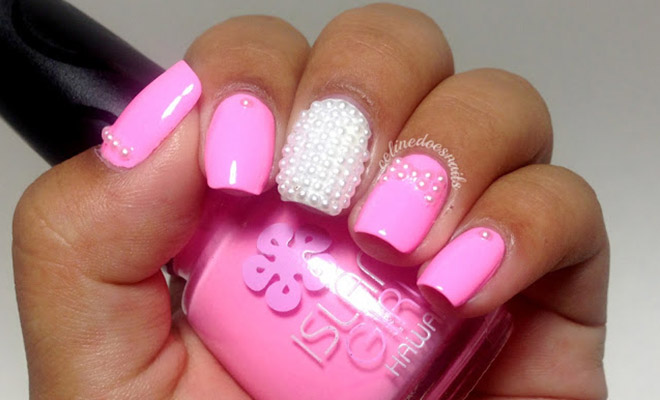 Looking to switch up you Spring nail style? Try wearing pearls!
We know you're thinking to yourself, 'how can I add pearls to my nails?'—look no further than this awesome DIY from Zegist Magazine.
The DIY is very easy to understand and the results are fabulous!
All you need to start is:
Light Pink Nail polish
Clear/ Transparent Nail Polish
Little Pearl rhinestones or any rhinestones you can find.
To see the instructions visit: zegist.com/diy-pink-pearl-nails
With nails like these, you are bound to have your friends envious!
What do you think? Would you wear?
Photo Source: zegist.com
(Visited 430 times, 1 visits today)