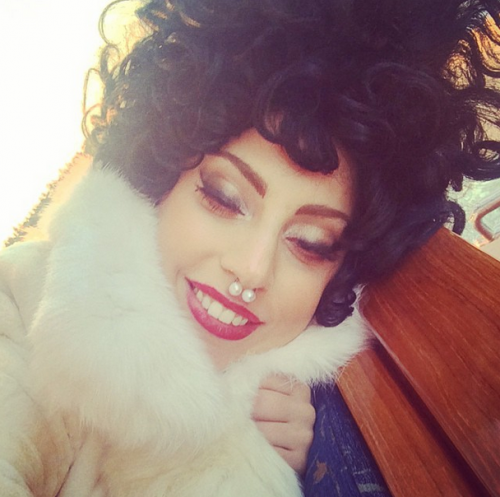 Lady Gaga is one who loves to take something simple and make it extreme. Pearls are known for looking great on the ears, neck, and wrist and occasionally sewn into clothing and accessories but never have we seen pearls in the nose.
The "Poker Face" singer, known for her unique take on pearls and fashion, recently went up a gauge on her nose ring, and apparently the pearl look was one of her choices.
Gaga rode the waves and showed off her pearl nose ring which she debuted on Instagram. She even shared an image of her pairing the ring with a necklace and pearl-studded bra (love that necklace and bra).
What do you think of the pearl nose ring? Is this look too much for the star? Do you think having pearls in your nose is appropriate?
Share your thoughts…
Photo Source: Instagram
(Visited 197 times, 1 visits today)