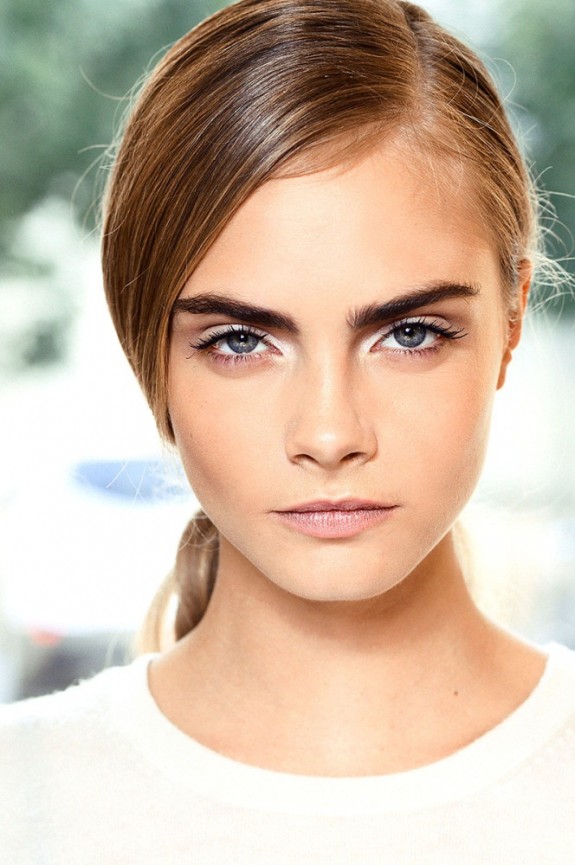 A great trend for the Spring/Summer is certainly the "White Eye" trend.
The "White Eye" trend is a makeup look that is making their way from the runway to the catwalk of the streets. This style consists of brightening your look with a white eyeliner and mascara.
The look is quite convenient because it doesn't require a lot of work and extensive knowledge of makeup to look great. No extensive smudging, blending, and color combinations needed.
White makeup is bold like its black eyeliner opposite so you do have to be conscious of not overdoing the look. White eyeliner makes the eyes the focal point of the look so the rest of the look must stay natural with little to no blush and lip color.
We feel the picture-perfect example of the "White Eye" trend is the image above of model, Cara Delevingne. We like this look on her look because it is clean and natural.
BEAUTY HINT: We find that the white eye trend seems to open up the eyes and make them look bright, which makes the style even more savory!
When wearing your white makeup, get a little fancy with a pair of "Bianka- White AAA 10-11mm South Sea Pearl Earrings" to your look and be ready for a day with the girls or an evening out with that special someone.
Try it and let us know what you think! Will you be wearing this Spring/Summer? Connect with us on Twitter (@PearlsOnly) to show us your renditions of the White Eye trend. Share your look with the hashtag #pearlywhitemakeup.
We look forward to seeing your pictures!
Photo Source: vitainvolo.blogspot.com
(Visited 183 times, 1 visits today)