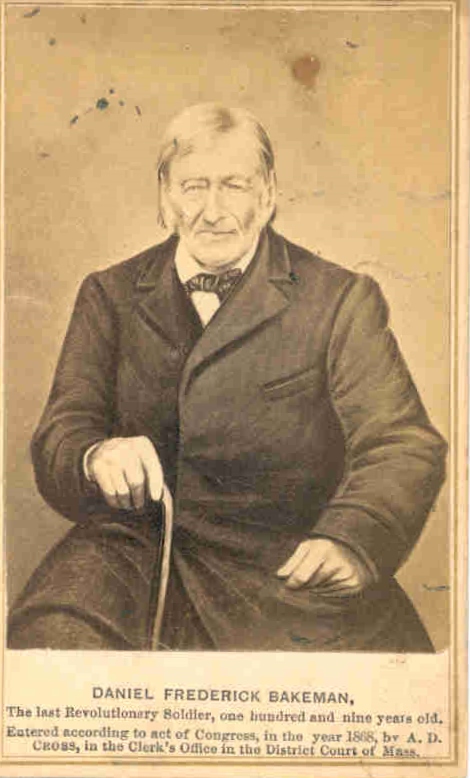 Secrets of the world's longest marriages
About to tie the knot? Keen to get your marriage off to the best possible start? We take a look at the couples who really have made love last a lifetime…
The world's longest married couples
The world's longest living married couple are based in Bradford, UK.
Karam Chand and Kartari Chand were born in 1905 and 1912 respectively – and were married almost 90 years ago, on the 11th December 1925. The Chands, who met in India as teenagers, now have a combined age of over 211.
To give you some perspective, 1925 is the year that F. Scott Fitzgerald's novel The Great Gatsby was published.
The epic silent movie Ben Hur came out in the cinema, and Calvin Coolidge became the first US president to have his inauguration broadcast on the radio. Former British Prime Minister Margaret Thatcher, and movie stars Tony Curtis and Richard Burton, were all born in 1925.
Records indicate that the longest marriage ever was in the US, between one Daniel Frederick Bakeman and his wife Susan Bakeman. They were thought to be married an impressive 91 years and 12 days.
That one's a little harder to verify, though, as they were apparently married in 1772 – with Susan passing away first, in 1863.
In Melbourne, Australia, Rowland and Elsie Olarenshaw met when they were just 13 and 14 years old.
Last year, they both turned 100 and celebrated 87 years of marriage.
The pair played in the street and grew up together – and by the time they were 19 they realised they had fallen in love. In the middle of the Great Depression, they went against the advice of their parents, got married in a simple ceremony and went on to have five daughters.
In Connecticut, US, John and Ann Betar eloped together in 1932, to avoid Ann's father's plans to marry her off to a man she didn't love. Relatives were furious, and some thought the marriage wouldn't last.
But they went on to have five children, 14 grandchildren and 16 great-grandchildren. And in 2013, they celebrated their 81st wedding anniversary.
Here's a list of the 15 longest marriages ever:
On this page there is also a list of the 100 longest ever marriages (if you have that much stamina).
Anniversary gifts – getting it right
Most of us are familiar with the most famous wedding anniversary landmarks: In western tradition, your 25th anniversary is usually marked with gifts of silver, and your 50th with gifts of gold.
These traditions are thought to have started in medieval Germany, where a bride married 25 years was presented with a silver crown by friends and neighbours (and a gold crown after 50 years) to congratulate her on her successful and long-lasting union.
However, here are some of the wedding anniversary landmarks you may not be so familiar with…
In the UK, couple's 1st and 2nd wedding anniversaries are 'cotton' and 'paper' respectively. 'Leather' is a traditional 3rd anniversary gift; and then it gets even more obscure: 6th is sugar, 7th is wool, 8th is salt, 9th is copper and 10th is tin – none of which sounds particularly romantic!
Things get a bit more conventional after that. A couple's 15 year anniversary is traditionally associated with crystal. And if you make it to 30 years, the traditional gift is, of course, pearls.
So, what happens beyond 75 years of marriage? How do you celebrate being married for 80 years, or even 90?
At that stage, a bunch of flowers from a petrol station just doesn't seem appropriate somehow. Well, it gets a little more odd again.
An 80th wedding anniversary is typically associated with oak, an 85th with wine… and a 90th with stone.
If you are still toasting your 85th wedding anniversary with a glass of Bordeaux then you know you have had a good and healthy life.
Take a look at our full guide to wedding anniversary gifts from year 1 to 60.
What about the Queen?
In Commonwealth countries, couples can request a written greeting from the British monarch when they reach their 60th, 65th and 70th wedding anniversaries.
In Asia, however, many people celebrate their wedding anniversaries in quite a different way. They follow numerology traditions, which are based around the concept that some numbers are lucky, while others are unlucky.
In China, for example, wedding anniversaries that are multiples of four are thought to be the luckiest of all (for example, 4th, 8th, 12th and 16th anniversaries). So, lots of planning and effort typically goes into these celebrations.
Anniversaries that are odd-numbered, on the other hand, are considered unlucky, so aren't focused on as much. That includes a couple's 25th anniversary, which is considered such a big deal in the west.
Gifts also vary by country a lot – in another recent post we looked at gift giving etiquette from around the world.
Superstitious? How to get your marriage off on the right foot
If you're the superstitious type, there are lots of things you could try (and avoid!) to help ensure your marriage lasts a lifetime. For example…
In English tradition, the luckiest day to get married is Wednesday.
In the Netherlands, planting a pine tree outside the home of newly-weds is thought to bring good luck and fertility
In Hindu tradition, rain on your wedding day is actually considered lucky.
In Greece, there is the belief that integrating sugar into a wedding will 'sweeten' the union.
In ancient times, the Romans and Greeks both thought a veil protected the bride from evil spirits – that tradition really has caught on!
Here are 50 more wedding traditions and superstitions to choose from.
Advice from those 'in the know'
So, what's the secret to wedded bliss? Here are a few comments from couples who really do know what they're talking about…
In a recent interview, Mrs Kartari Chand told The Daily Mail "We just get along with each other and we are family focused, it's simple really."
Zelmyra and Herbert Fisher were married for almost 87 years, and a few years ago they took part in a Q&A on Twitter to share advice on love and commitment.
One great piece of advice they gave was: "Remember marriage is not a contest, never keep a score. God has put the two of you together on the same team to win."
And finally, Wilfred and Ivy Turberville, from Derbyshire, UK, said they stayed happily married for 80 years by "never going to bed on a quarrel". Wise words indeed.
Click through this slideshow to see Wilfred and Ivy on their wedding day, right back in 1933.
You may also want to check out some unusual marriage proposals from around the world or find out about amazing pearl inspired wedding themes and ideas.
(Visited 218 times, 1 visits today)