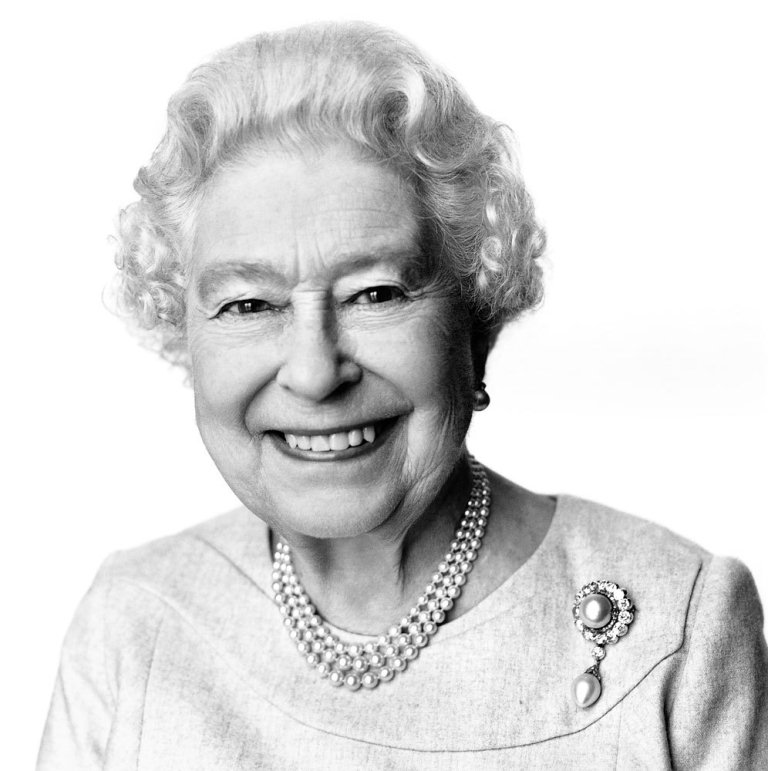 Happy Birthday to Queen Elizabeth II!
The British monarch, Queen Elizabeth II (Elizabeth Alexandra Mary), born April 21, 1926 celebrated her 88th birthday on Monday and she looks great.
Although the Queen's biggest public celebration is in June, when there is better weather, in honor of the Queen's birthday a classy black-and-white portrait was taken at the Buckingham Palace in March by prominent British photographer, David Bailey (76).
The image featuring the queen looked regal as the Queen wore a layer of pearls, a fancy pearl pendant, pearl earrings and beautifully curled hair which was simply chic. The photo was snapped to share her birthday and also to promote tourism to Britain. read more