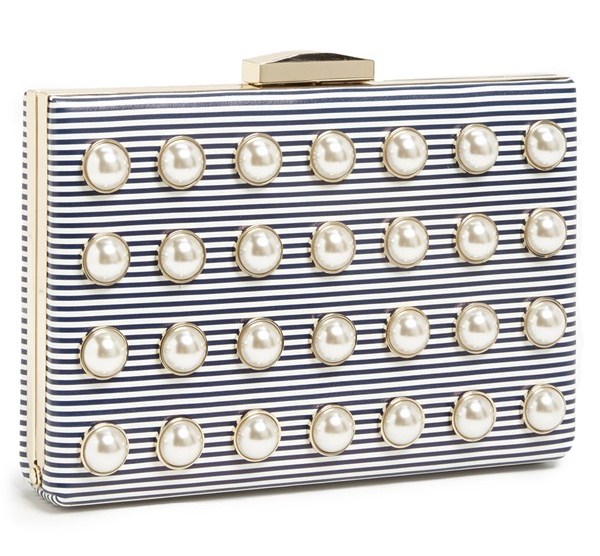 Pearls are surely making their debut this Spring. Kate Spade of New York's new addition, the 'Georgica Road – Emanuelle' Clutch featuring pearls a hit!
We love this clutch because it mixes the classical look of pearls with the modern sleek style of horizontal stripes.
We also find the hard case attractive and the drop-in snake-chain strap adds great versatility.
You can easily pair this with a long black maxi dress or even an all-white jean and t-shirt combo for a cool, clean and breezy look.
What do you think of the clutch? Would you be wearing this Spring?
(Visited 220 times, 1 visits today)