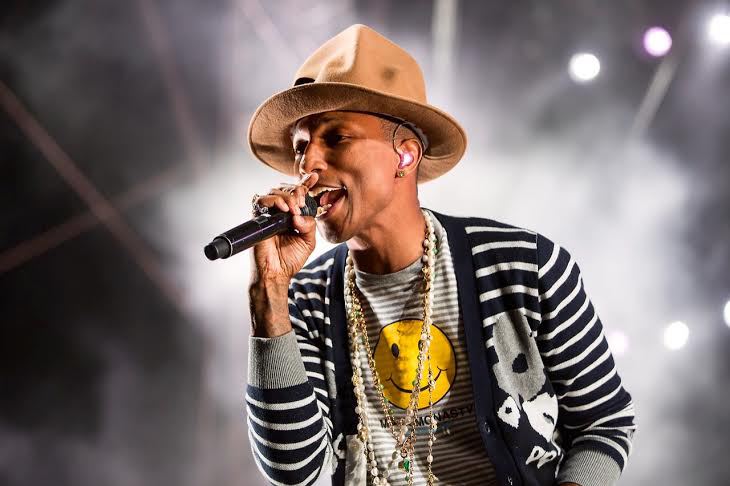 Recently, "Happy" singer Pharrell Williams was spotted out and about wearing pearls. According to the music hit maker, he wears the long strand of pearls with a purpose.
According to IBN Live, Pharrell had this to say about his choice of pearls and other jewels:
"'For ages, I got it wrong. I was competing with others because I wanted to draw attention to myself. But in the same way as I realized I wanted to put peaceful things in my music, I decided I should only be wearing jewelry with medicinal and holistic properties.
For example, I wear yellow diamonds or emeralds because those stones have healing qualities, as well as soft water pearls. I don't love jewels for what they represent. I love them for what they express, because they're who I am inside."
We had the amazing opportunity to speak with fashion stylist and Fashion Institute of Technology Alumnae, Andre Freeland, about men wearing pearls.
In 2003, Andre turned his passion for helping people take their everyday look to the next level by creating the Andre' Freeland Imagery and Consulting Firm to help men and women organize their closets and get the best out of their wardrobe, creating their signature style.
Here are Andre's thoughts on men in pearls:  "In this day and time, and depending on the event, all things are possible," he says.
"I get where Pharrell is coming from and wearing pearls seems to be his bag and I see nothing wrong with it. He could very well be setting a trend for better health with great fashion."
Yes, fashion and health do go hand-in-hand. We think that pearls are for everyone and that certain styles are completely versatile and could very well look good on a man, especially a bracelet in black pearls.
What are your thoughts on men in pearls? Is it a yes or a no?
Learn more about Andre at: www.andrefreeland.com
Cover Image Source: jennisheppard.com
(Visited 111 times, 1 visits today)