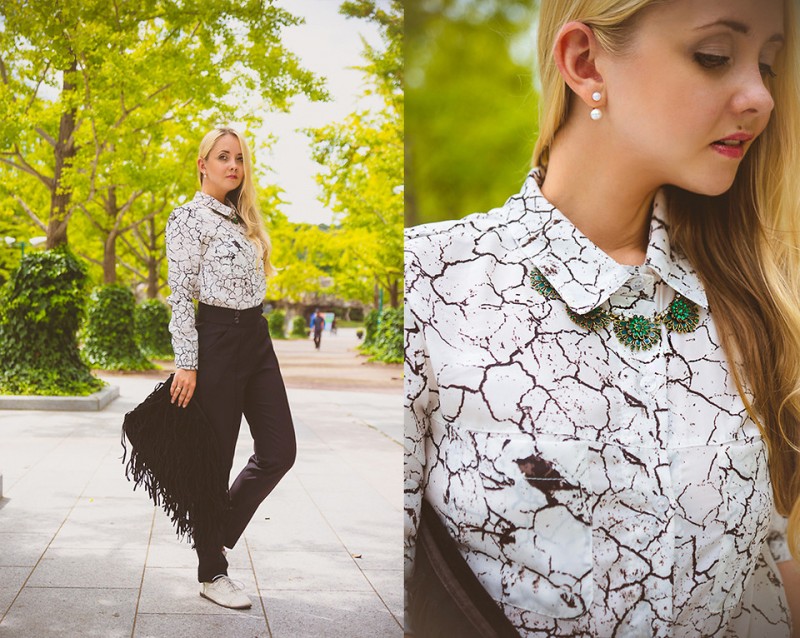 This Fashionista was chosen as our "Fashionista of the Day in Pearls" because she showed that even a small addition of pearls can really complete a look!
Olga C., blogger of My Blonde Gal, showed off her style in a marble blouse and a pair of high waisted pants by Choies, along with a large black fringe bag by Urban Outfitters, a green stone necklace by OASAP, and a small pair of pretty pearl earrings by Miss Nabi.
We think this Fashionista looks very simple chic. The marble printed shirt is amazing and is definitely a trend-setting look. We knew that this look was something that you fashion enthusiast would find hard to resist.
What do you think? Does she look chic?
Visit Olga at her website: myblondegal.com
Photo Credit: myblondegal.com
(Visited 161 times, 1 visits today)