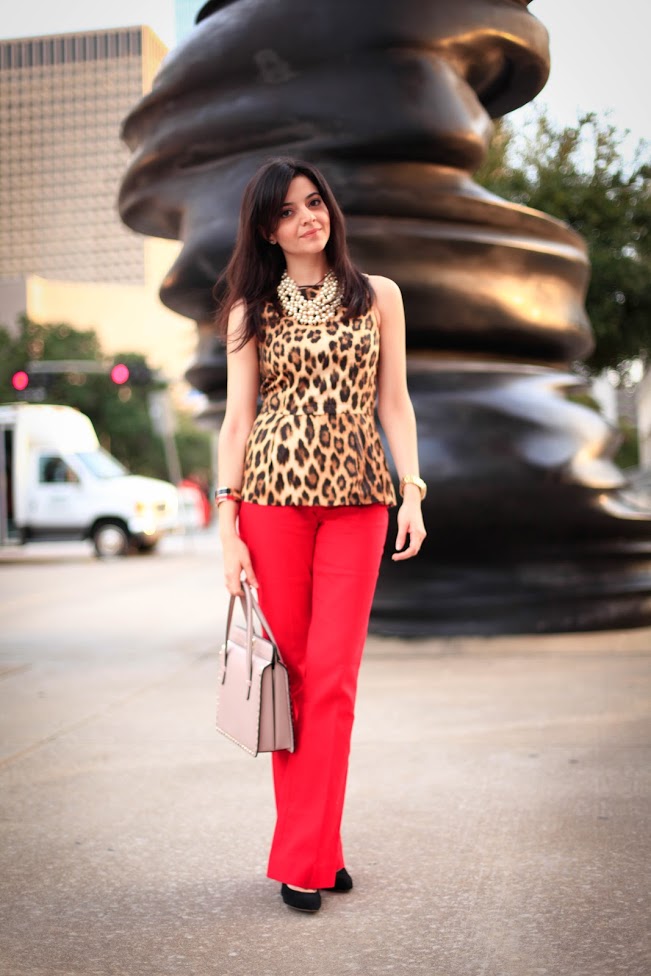 This Fashionista was chosen as our "Fashionista of the Day in Pearls" because she looked amazing when she was out and about in Houston. 
This mommy and blogger looked effortlessly amazing as she enjoyed a day on the town in pearls, leopard, and red.
Layla Asgari, blogger of Suri Says, shows off her chic style in a wild leopard peplum top, with red pants, nude bag, and amazingly layered pearls from Stella and Dot.
We think this Fashionista looks great and we are sure you will love her look as well. What do you think? Is she fashionably chic?
Visit Layla at her website: surisays.com
Photo Credit: surisays.com
(Visited 163 times, 1 visits today)