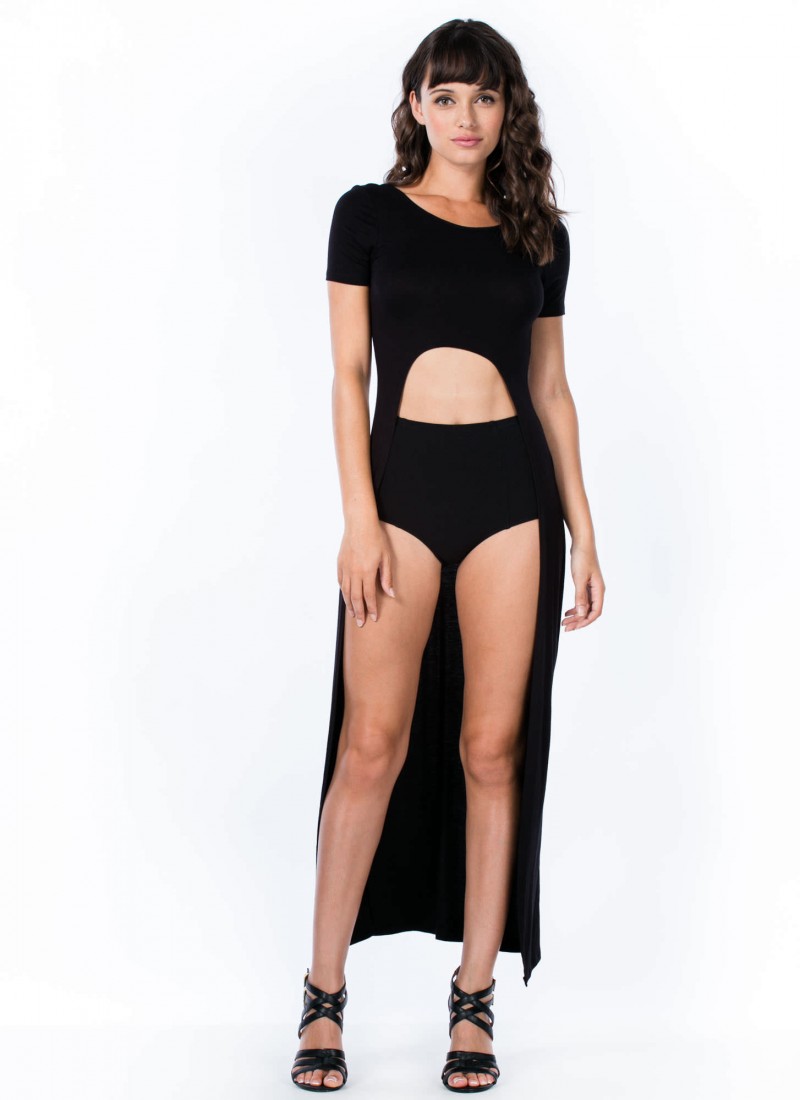 "Clutching Our Pearls (Worst Fashion)" is all about the horrendous and outright ridiculous fashion and accessories! We are really shocked with today's find and we are look forward to hearing what you think.
Today's feature that has us clutching our pearls is the "Curve Cut-Out Maxi Dress".
More like a shirt than a maxi dress, this look is all about curves! This dress is very reminiscent of the shirt dresses worn by rap legends, Salt-n-Pepa in the early '90s. Is this a style that is set to come back? One can never tell.
We think this look would have made more sense if it was properly named and categorized as a shirt. And added with a pair of leggings or sexy fitted jeans.
This piece of cloth can be yours for $24.00.
What do you think of this dress? Would you wear?
FYI: Sorry ladies, undergarment sold separately.
(Visited 163 times, 1 visits today)