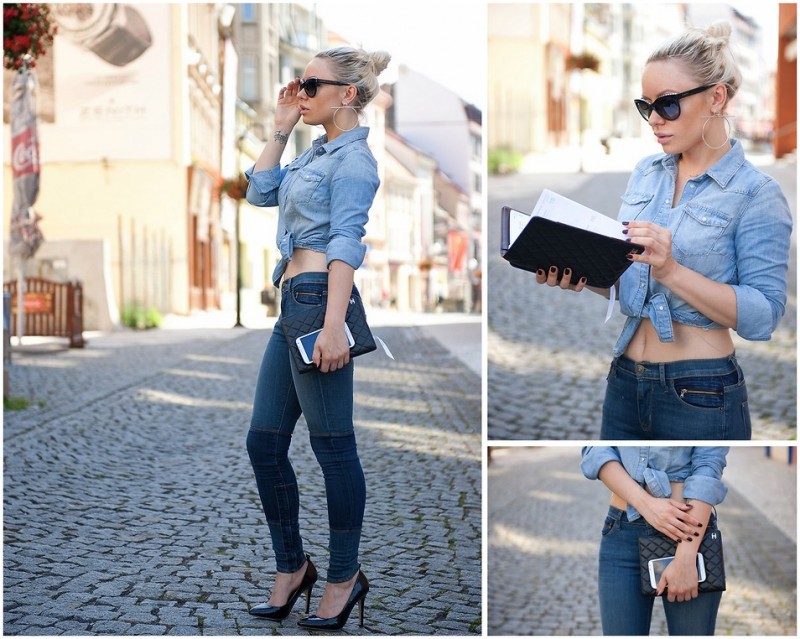 This Fashionista was chosen as our "Fashionista of the Day in Pearls" because she looks super stylish and simple with her all denim attire.
Olga Oliwye Soukupova, fashion/style blogger of Everyday-Runway.com, showed off her stylish combination of denim with a H&M denim top, Hudson jeans, large Chanel Diary Agenda Black Caviar Leather Bag, Shellys London heels, Hermés silver earrings, and glamorous Chanel Limited Edition Pearls Sunglasses.
The simplicity of her style was just the touch of class and fun that every outfit needs.  With right accessories, the Canadian tuxedo can be very, very chic.
We think this Fashionista looks great and we are sure that you will love her look as well.
What do you think? Does she look chic?
Visit Rachel-Marie at her website: Everyday-Runway.com
Photo Credit: Everyday-Runway.com
(Visited 135 times, 1 visits today)