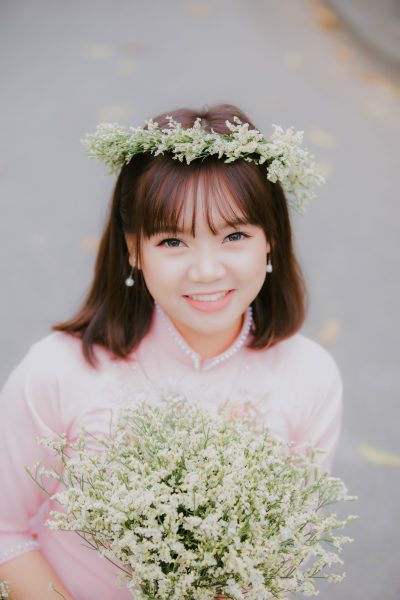 Here is the ultimate guide to getting your ideal pearl earrings with  a limited budget. Cheap pearl earrings can be found everywhere, but not cheap but real pearl earrings. We all know there are many styles and many shapes of earrings. It depends on your outfit, makeup, personal taste, and of course budget. Every day we see celebrities wearing high end and custom tailored outfits, with flawless faces done by professional makeup artists and jewelry that seems so expensive it is still reserved for royalty in today's time of democracy. That's not entirely true. With careful research and budget planning you also can find a set of elegant pearls for you or your loved ones. For example, on our website you can find several pearl earrings for around $50 a pair. Read more to find our which pair suits you better.
Earrings are always one important part of women fashion. When choosing any type of accessory you need to think about style, color, pattern, texture, pricing, and originality. In addition to those and many other factors, when it comes to choosing the right type of earring, you should consider a model that will compliment your face shape as well.
How pearls became affordable
A decade ago the pearl industry went through a challenging period. While the global economy was facing one of its challenging times since the Great Depression during the 1930s.  The economic development occurred parallel with the development of freshwater pearls in China.
It was the perfect news for people who couldn't afford natural pearls, but very bad for the entire pearl industry. In addition, local authorities all over China were concerned for ecology and natural environment that were being jeopardized by the expanded growth of natural pearls in lakes. The economic interests were same as the ecological.
From that time, the pearl and the economy came into balance, but the result of pearl breeding was that their price and quality were tailored for people with different budgets. For those who want natural pearls on of the cheapest options is to buy them cultured pearls that are "raw" can be custom tuned into any piece of jewelry- but this is only good if you know how to handle pearl material and know your way around hand crafts.
But for all other non-crafty people it is good to do the research on pearl quality and maintenance, type of pearls and your particular budget. Also, holiday sales and special prices are a great way to get yourself a high quality pearl with a lower price.
How to wear cheap (but real) pearl earrings  with style?
Knowing your face shape is important when deciding your hairdo and makeup style. It seems only natural that some of these rules can be applied to wearing earring accessories. Keep in mind that this is only our suggestion and that there is no final rule on how to wear your hair, makeup or jewelry.  This is for newbie pearl lovers who are not sure on the style and type of hearing they would like to purchase.
Round face
If you have an oval or round shape face you shouldn't wear round earrings. You should aim to wear earrings that visually elongate your face. The Keita Earring Set is a perfect choice for your everyday wear.
Pair it up with a simple, elegant pearl necklace that is simple in design and your accessories are finished. The pearls used for this design do not have the same shape and size and especially this aspect makes them unique and special.
However, if you are particularly fond of circles, go minimal and wear simple pearl earrings in many different colors. This model is great for every day and classic events equal and it accentuates your natural glow and makeup just the way you want to. You will achieve a wonderful look effortlessly!
This pair of pink cheap pearl earrings is absolutely lovely and delicate and suitable to all skin tones.
Lavender pearl earrings that are also not expensive can be a wonderful option for the ladies who appreciate a romantic sense of style. They can be paired with a pearl bracelet and still be noticeable.
A perfect fit for any ears, the Black Freshwater Cheap Pearl Earrings come in at 6-7mm with an AAA button style shape. Delicately set on elegant stud with secure butterfly backs, the mirror like luster comes through at the middle mark and brings the earring up to par.
Oblong face
A rectangle or oblong face has the benefit of choice. People who have a long face and neck can wear practically any shape and style of earrings they want. It is the matter of style and individual taste.
Our asymmetric Brisa Earring sets come in White and Dyed Black Freshwater and are perfect for those days when you want to be noticed.
They will enhance your beauty if you wear any type of updo. However, it is our recommendation to keep this pair of earrings for special occasions, business or personal dinners as your nightwear accessory. Don't combine this style with sportswear or swimsuits as they may get tangled in your hair, damaged and simply not match with a comfortable and around the house attire.
Square face
Women who have strong jaws and face line often seem too dominant or unreachable. If you wear long hanging earring pearl designs you can emphasize your femininity.
Keep things simple but bold, if you wear some popping color you reveal self-confidence and the dominant woman in you will dazzle everyone that looks your way.
Some beauty gurus included a diamond and heart shaped faces to these categories. Depending on your height we would suggest to go with smaller cheap pearl earrings if your neck is shorter, and if you have a long neck refer to the tips we wrote for people with an oblong face.
A few more tips for cheap pearl earrings
Women of age should avoid wearing bold earrings if they feel self-conscious about wrinkles on their cheeks or neckline. Simple, small pearls are just enough to reflect the style that comes with life wisdom over the years.
If your mother, aunt or any other important woman in your life has a special occasion coming up, you can surprise her with affordable pearls.
White pearls are a perfect fit for all ages and styles. As long as you take into account their shape and size, pearl earrings will always represent a timeless elegant gift. Your daughter or niece will be delighted to discover the world of pearls!
Always remember to match your earrings with the rest of your jewelry. Not necessary with the color, but have a style baseline that will build up your look.
Pearls don't go with plastic or wooden accessories in general, but if you feel a certain combination does go together, give it a try and see how it goes through the day.
If you like bulkier earrings, don't wear rings with big rocks or massive necklaces, and the other way around. Statement pieces should complement the entire wardrobe and if you go overboard it may seem confusing, not put together and that you are trying to hard.
No matter what you see in magazines, pearl jewelry is not for the swimsuit attire. If you want to go for a swim and have fun engaging activities on the beach, go for simple jewelry that can't get damaged by sand and water, and won't be on your way.
To conclude, you do not have to invest a fortune to look like stunning or to contour a luxurious appearance. For more options of cheap pearl earrings, visit Pearls Only, we always have some discounts, VIP member gifts and more! Make sure to subscribe to our newsletter in order to find out what offers or surprises we have every month!
(Visited 181 times, 1 visits today)