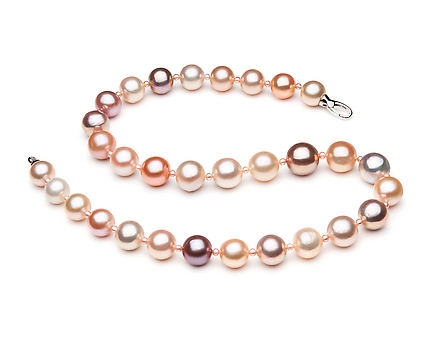 .

.

 .

.

 .

.

.

 .

.

 .

"My daughter is turning 13 and I would like to get her a string of pearls. Is this a good idea? What should I get her?"
Thirteen is a great age for a young lady to receive pearls for her birthday. In a young ladies mind, a set of pearls from her father is a statement that he notices that she is growing into a young woman and that she is responsible enough to care for such a precious gift. She will love you much more for such a generous and meaningful gift. It will become the most cherished item in her jewelry box.
If you have concerns about her strand of pearls being broken, then opt for a pair of earrings and a ring. You can also get a pearl in a white of yellow gold setting like the ones at Pearls Only.  Not to mention the array of colors that she may love for her pearls.
Below are a few suggestions:
If you have a very girly girl that is a Fashionista, this is a perfect pick for your little lady.
Simple yet beautiful and filled with class.
If want to get her a really fun and funky strand to match her lively personality, these are the pearls that she will love.
Another class and simple gift that your little girl will love.
When in doubt, get her a set and she will cherish it for the rest of her life.
Have questions about purchasing pearls? Email Ms. Elitou
(Visited 151 times, 1 visits today)