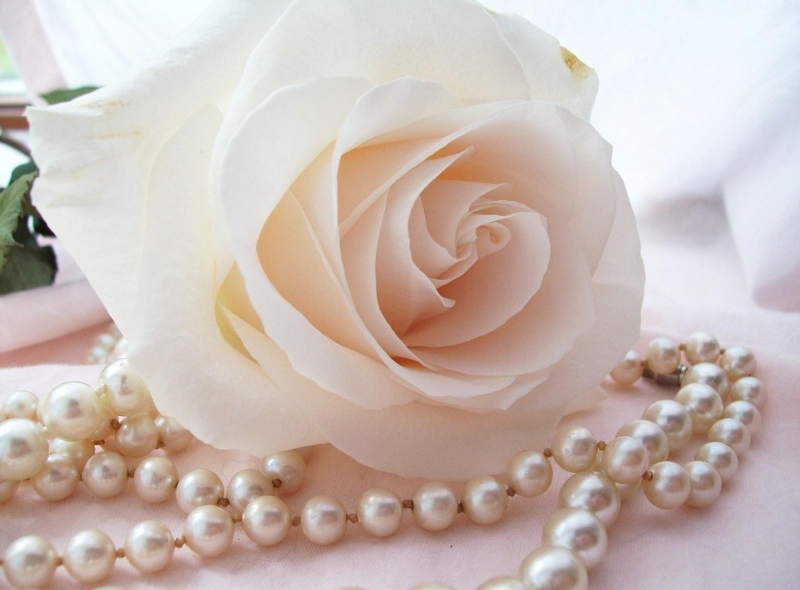 Ms. Elitou,
I am so excited that my prom is around the corner! I am making last minute accessory decisions and I am heavily leaning towards wearing pearls but I have no idea how to wear them. Do you have any pointers for me on wearing pearls on my prom without looking outdated?
By the way, my dress is quite similar to the one I sent.
Thanks!
-Kimberly*
Hi Kimberly!
I know that you are excited! Prom is a very special day in a teenager's life where you get to show your maturity and style. Many do not think about it until it's too late but shopping for prom accessories can be really overwhelming (almost as much as the dress).
The accessories are important because they must complement the dress without being too overpowering. Overpowering accessories can be look very junky. So I would recommend pearls for the prom as an absolute necessity!
Pearls are classy, stylish, and they look great with almost every prom dress.
It was a great idea to send me an idea of what your dress looks like because it makes it easy for me to give you a true-to-life example. I am going to style the dress three different ways to give you an example of how pearls can change the look, almost completely.
Here are some ways to incorporate pearls into your prom day wardrobe:
Pearl Clutch- Pearl clutches are fun, and really unexpected making them a great addition to your prom accessories.
Pearl Earrings- Pearl earrings are always going to be the #1 pearl accessory because they are simple and add a little regal-ness to your style.
Pearl Necklace- Pearl necklaces are fun to wear especially when you layer them. Add several layers and lengths to give it a little edge.
Here is a bonus- Find a pair of pearl embellished shoes and see what that does to your look… absolutely vogue!
I hope this answers your question! Enjoy your day, have fun and take lots of pictures!
(Visited 60 times, 1 visits today)