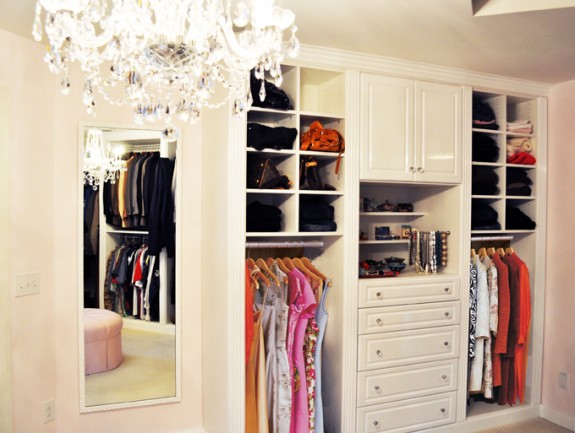 Often times we find ourselves standing in front of a stupendous passage way, also known as our closets, filled with all things that are currently in trend or of fashions past. From top to bottom we are overwhelmed with an array of colors, textures, and brands that speak to us in a language that only Fashionistas understand. Everything that we have bought is something that we loved and wanted, and most importantly, made people say, "You look fabulous."  But now when we look at these items, they feel so blah.
How about the many times that we yearn for the keen fashion eye that trendsetters like Rihanna, Mary J. Blige and JLo seem to always have? While we applaud them for their amazing looks and chic styles, does it ever cross our minds that these people do not roll over into fabulousness, but they are styled by professionals.
When it comes to getting the right looks and perfect fit, most of our favorite celebrity fashionistas consults with a stylist. A stylist or image consultant is someone who has great fashion sense and knows what flatters the body, the skin hue, and age appropriation. They also help you determine what to wear at social or business affairs. Celebrities are not the only people that can use a stylist, so can we fashion enthusiast as well.
Tish Thomas, Founder of #1 Fashionista, Inc. and fashion stylist to super model Beverly Johnson, and singer Johnny Gill, says, "A strong stylist with a great eye can show you the art of style by mixing pieces together to create an amazing look no matter the labels. They can make you look and feel fantastic with clothing that compliments your lifestyle and keeps you fashionable and well put together."
Remember when we were standing in front of our closets and looking through the many clothes that we have accumulated over the years, wondering what to wear? Well, a fashion stylist can help edit your closet.  According to Tish, "A stylist will help you expand your wardrobe so that you have plenty to coordinate to create the perfect look for life's events."
If you think that getting a stylist is expensive, think again. A fashion stylist helps you save money. How? "A stylist will help you get the most out of your garments and most importantly, help you avoid expensive fashion mistakes," says Ms. Tish.
And while many of us have made these very expensive fashion mistakes, we surely don't want to make the mistake of hiring someone that would spend all of our cash. When it comes to hiring a stylist, Tish Thomas offers this advice:
Research- Check their website and see if they have the esthetics that you are looking for.
Ask for references.
Book a consultation and see if they are paying attention to your needs. Do they have examples and ideas that would complement your look? Look books, swatches, tears from magazines, etc.
Be willing to invest in yourself. Consider your budget and remember that if you think it is expensive to hire a professional, wait until you hire an amateur!
So create a budget to hire a professional stylist once a year. Find one that fits your style and budget, and keeps you looking chic each and every day.  You are worth it!
To learn more about Tish Thomas and her styling tips and rates, visit: www.tishthomas.com or email her at [email protected]
Photo Credits: CaliforniaClosetsblog.com, usmagazine.com, tishthomas.com
(Visited 85 times, 1 visits today)