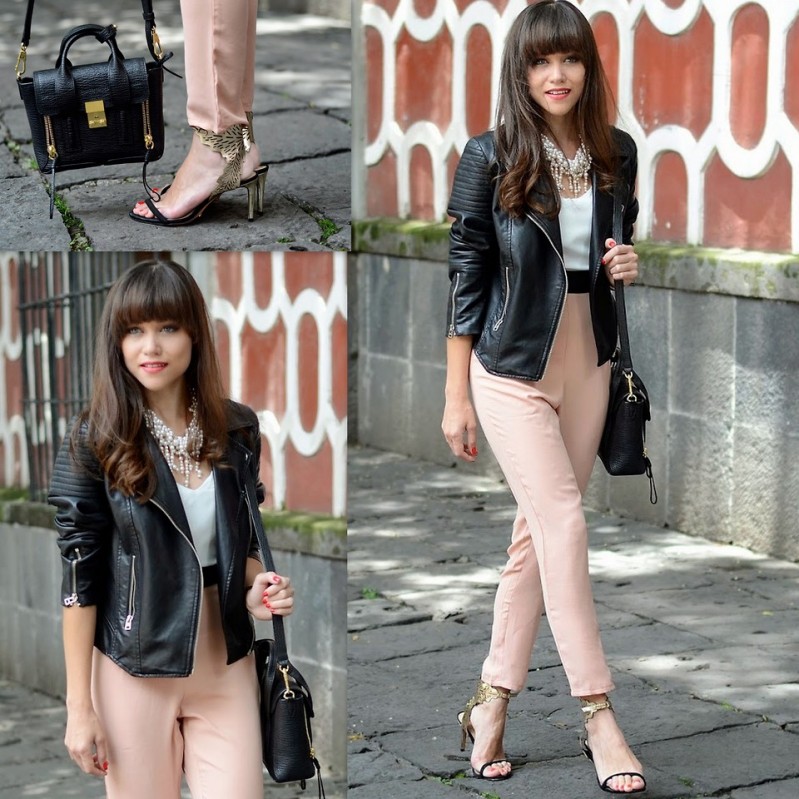 This Fashionista was chosen as our "Fashionista of the Day in Pearls" because she looks simply fashionable.
Gaby, style blogger of Moda Capital, showed off her style with a cool jumpsuit by Sheinside.com, a chic moto jacket, amazing heels by Revolve Clothing, a bag by Shopbop.com, and a statement pearl necklace by Zara.
We love that pink has become the color for winter! It is so feminine and cute!
We think this Fashionista looks great in her one-piece look, and we are sure that you will love her look as well. read more