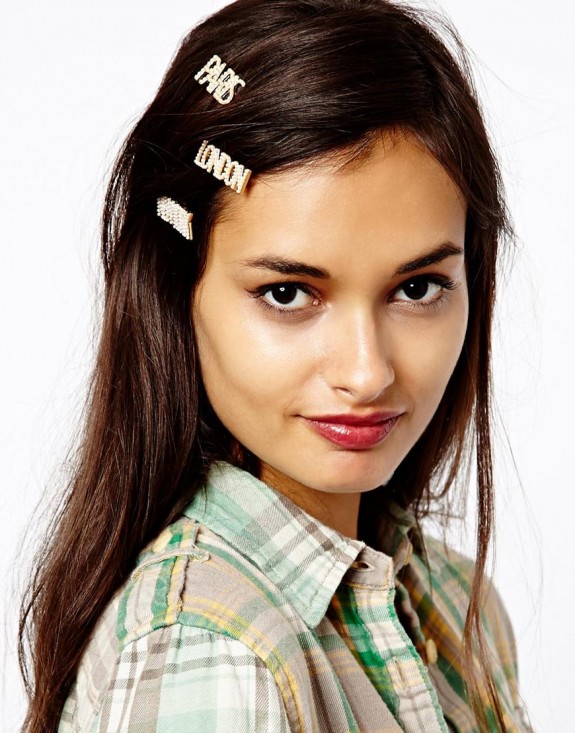 New York Fashion Week is fully in swing and there is no better way to celebrate the occasion than to wear it in your hair.
The hair slides by the ASOS Collection comes in a pack of three featuring the text "Paris, London, and New York" designed with a beautiful gold-tone finish and embellished with pearls.
"New York, London, and Paris" Pack Hair Clips, $18.15, available at ASOS.
If you are a fashion lover, then you are going to love what we have in store. As we celebrate the awesomeness of fashion, we will be posting articles about some of the great designers that are featured in New York Fashion Week. read more