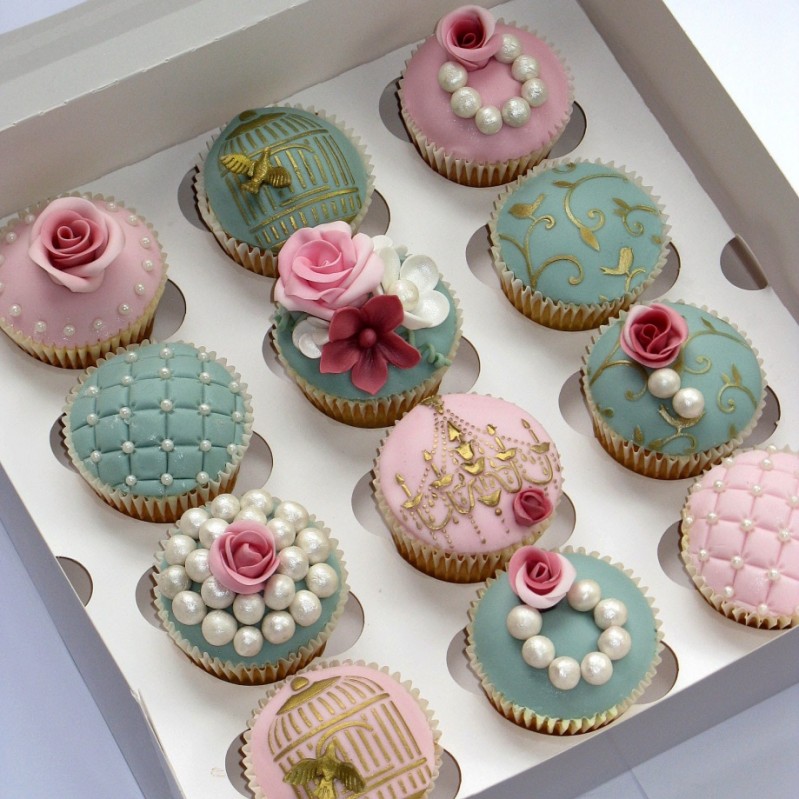 Take a look at these beauties! These cupcakes were created with the ultimate tea party in mind, and we see you as a host.
A tea party does not have to be in just the spring and summer; it also doesn't have to be outdoors. You can have a wonderful tea party in your home with just a few friends.
Here is what you need:
Invitations- Invite only those that you have an interest in conversing with and bouncing ideas and thoughts on.
Conversation- A good way to get a conversation going, is to create a list of questions that you think will be thought-provoking and fun to answer. There are several books of questions available on Amazon like If…, Volume 2: (500 New Questions for the Game of Life) by Evelyn McFarlane.
Plenty of Tea- An amazing selection of teas is the perfect way to start a tea party. There are many flavors to choose from but a few of the best are: Vanilla Chai, English Breakfast, Peach and Mango.
Food and Sweet Treats- Most tea parties usually serve hor d'oeuvres of cucumber sandwiches, fruit, cheese and crackers along with other light tasty snacks. But there is nothing like a beautiful and delicious cupcake. Visit your favorite local bakery and ask them to create cupcakes that fit the theme of your party. We suggest plenty of edible pearls!
Have a Theme- There is so much fun to be had with a themed tea party. You can make it a tropical theme that features tropical fruit teas, exotic fruits and colorful decorations. You can also do a fancy themed party where all of the women wear statement hats and pearls. No matter your choice, with the right décor and food, you and your guests will surely have fun.
So clear your calendar and plan a day with your girls where you can socialize, catch up on the latest news, enjoy the company of good friends all while enjoying some delicious eats and beautiful desserts.
What do you think of having a tea party? When do you plan to have your tea?
Image Source: cupcakelandiabrasil.blogspot.com
(Visited 165 times, 1 visits today)