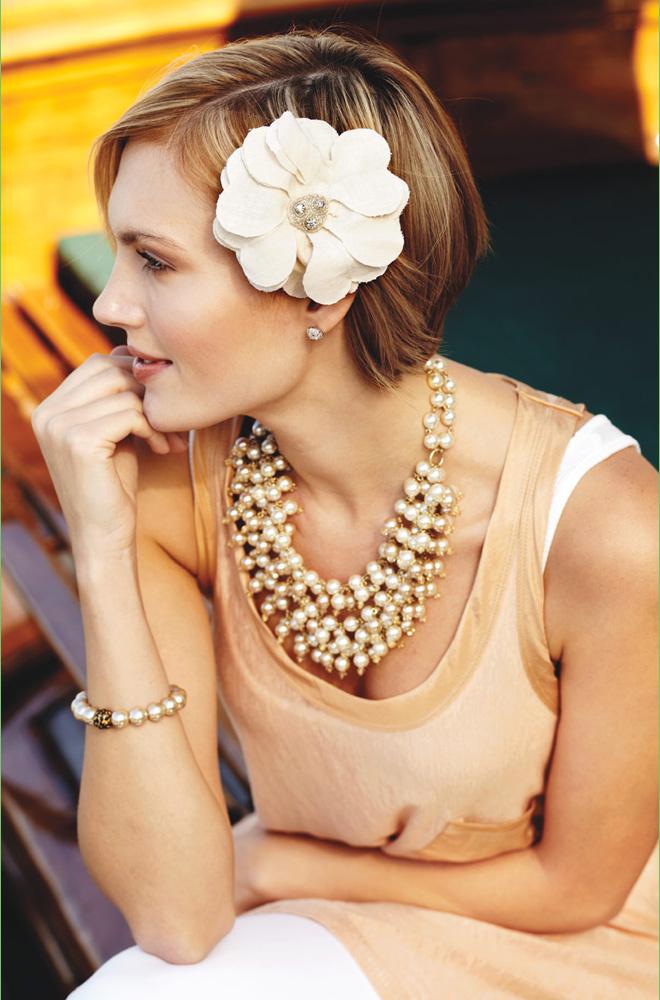 Often times when it comes to pearl accessories, we think to gain advice from a woman about how to wear pearls. We, at Pearls Only, find that women are not the only ones that find pearls to be classy, sophisticated and in certain situations, sexy. Men also have their thoughts on pearls and you would be surprised what they have to say.
It is with great pleasure that we introduce you to a man that has quite the background in fashion and expertise in accessories. Meet the style guru by nature, Andre Freeland. Andre has been creating fashion styles through vision and a creative eye that can spot a trend from the beginning of its creation.
Professionally trained at the Fashion Institute of Technology in New York City, Andre` is no stranger to the constant change of fashion. As we know, change is inevitable in fashion.
In 2003, Andre turned his passion for helping people take their everyday look to the next level by creating the Andre' Freeland Imagery and Consulting Firm to help men and women organize their closets and get the best out of their wardrobe, creating their signature style.
Recently, we had the chance to speak with Mr. Freeland and ask him a few questions about women and pearls.
It is always interesting to know what a man thinks about a woman's wardrobe and accessories so we asked Mr. Freeland, what does a man love about a woman in pearls?
"As a young child I grew up in home with a loving, fashionable, and elegant grandmother who adorned Pearls as her favorite jewel. Now as man and a Fashion Stylist, I feel strongly regarding the precious jewel," he said. "It's the epitome and the mother of all jewels. Fashionable, Elegant, Precious and it alone completes a story."
We have to agree, pearls are very elegant and can also make a Canadian Tuxedo (wearing denim head to toe) look fashionable. Take a look at a few looks that we love, including that Canadian tuxedo style.
What do you think of pearls? Do you agree with Andre?
Learn more about Andre at: www.andrefreeland.com
Photo Credit: bijouteriastmvbijoux.blogspotcom
(Visited 129 times, 1 visits today)