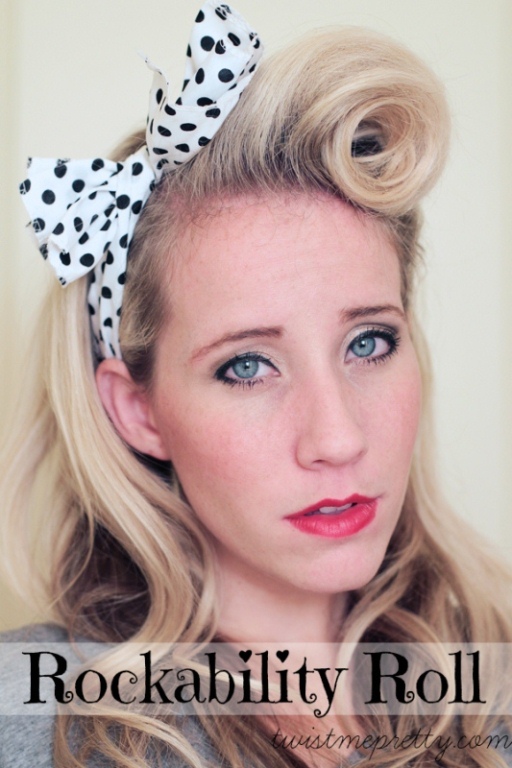 Pearls and pin-up girls go hand-in-hand, so we love to see the pin-up style from head to toe.
Abby Smith writer for Babble.com, shared with us an awesome step-by-step image tutorial on how to make the "Rockability Roll" nice and easy.
"I believe this is one of the prettiest pin-up looks. While it's totally vintage, there's a modern feel to it.  This hairstyle is very flattering as the height from the roll really brightens up your face," says Abby author of The Ultimate Hairstyle Handbook, and founder of the website Twist Me Pretty.
What's awesome about this look is that all you need is a 1″ wand for the curls, a rat tail comb, hairspray, bobby pins and to add flair to the style, a fashionable scarf.
This hairstyle will be a hit for the spring and we think that it will look great with a pair of our "White AA 7-8mm Freshwater Pearl Earring Set" that has the simple and classic pearl earring design.
To see the tutorial visit Babble.com. 
What do you think of the style?
(Visited 169 times, 1 visits today)