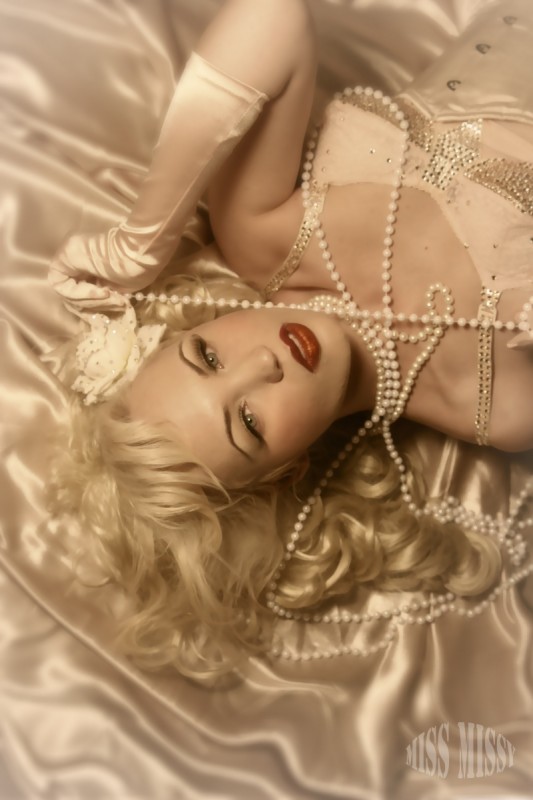 We love to go back and find some of the most chic women of all times wearing pearls and we have found one definitely worth sharing!
Today's feature is a pinup with great sense of pearl style! Jolee Blon' (January 19, 1988) is an American actress, model, and neo-Burlesque showgirl. She has appeared in television, theater, and advertisements. Blon' currently resides in Los Angeles, California according to Wikipedia.
We found this stunning vintage inspired image of Jolee wearing pearls, gloves, natural makeup and darling red lips. The decorated white rose is a very classy touch to the hair. She looks amazing!
What do you think of the image?
Photo Source: s19.postimg.org
(Visited 225 times, 1 visits today)