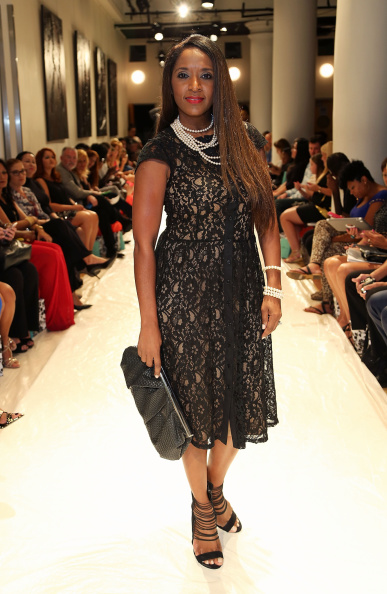 Annjannette Spicer, the president of Annjannette Models, looked very fashion show chic when she attended Mercedes-Benz Fashion Week Spring 2015 at Helen Mills Event Space on September 6, 2014.
The all about business woman looked very New York City fashionable with her black midi-length lace dress, black clutch, black strappy sandals, and to top the look off she added the perfect multi-strand pearl necklace along with layers of pearl bracelets.
What do you think of this Fashion Week look? Does she look runway ready?
(Photo by Monica Schipper/Getty Images)
(Visited 135 times, 1 visits today)