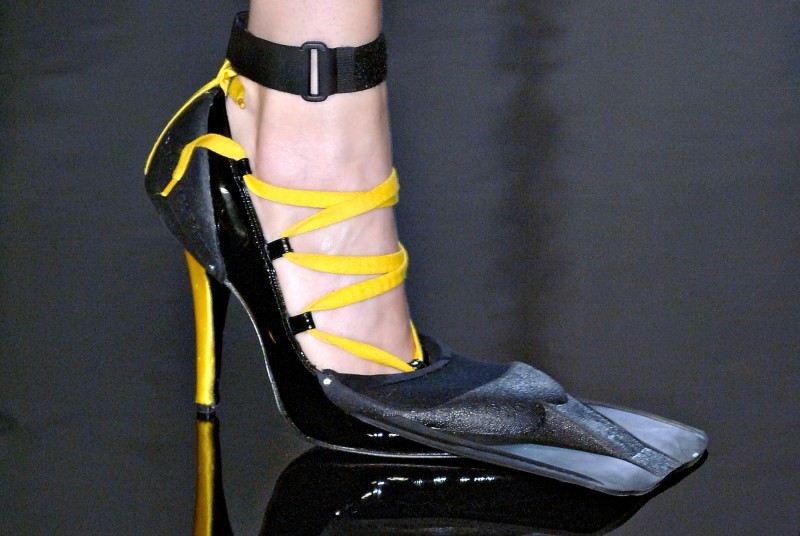 "Clutching Our Pearls (Worst Fashion)" is when we find the most horrendous and outright ridiculous fashion and accessories! We are really shocked with today's find and we are excited to share it with you!
Today's feature that has us clutching our pearls is the "The Jean Paul Gaultier 1977 Les Plongeuses Fin-Heels".
The heels where debuted when Jean Paul Gaultier recreated his 1977 hooded, one-piece bathing suit during his Spring/Summer 2007 show.
The shoes became center stage and not because of their beauty but because of their odd style of water fins with heels.
What do you think? Would you wear?
(Visited 372 times, 1 visits today)