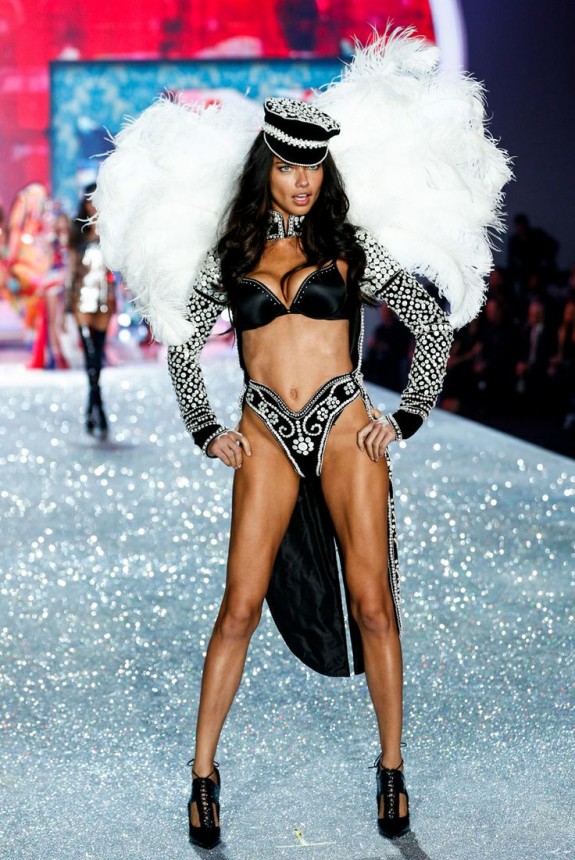 Victoria's Secret enthusiasts were all hailing the new Vickie's collection especially the "Pearly Queen" look worn by top model, Adriana.
The look was appropriately named "Pearly Queen" due to its unique and spectacular design of black undergarments perfectly adorned with 3,000 embroidered pearl buttons. The costume also featured matching sleeves with collar, and a chic hat which was also dazzling with pearls. The look would not be complete without the Vickie's signature wings.
The costume was debuted during the British invasion section of the show giving the 'queen' portion of the name appropriate.
What do you think of the style? Is it 'Pearlista' friendly?
Photo Credit:
aceshowbiz.com//Pintrest.com 
(Visited 202 times, 1 visits today)