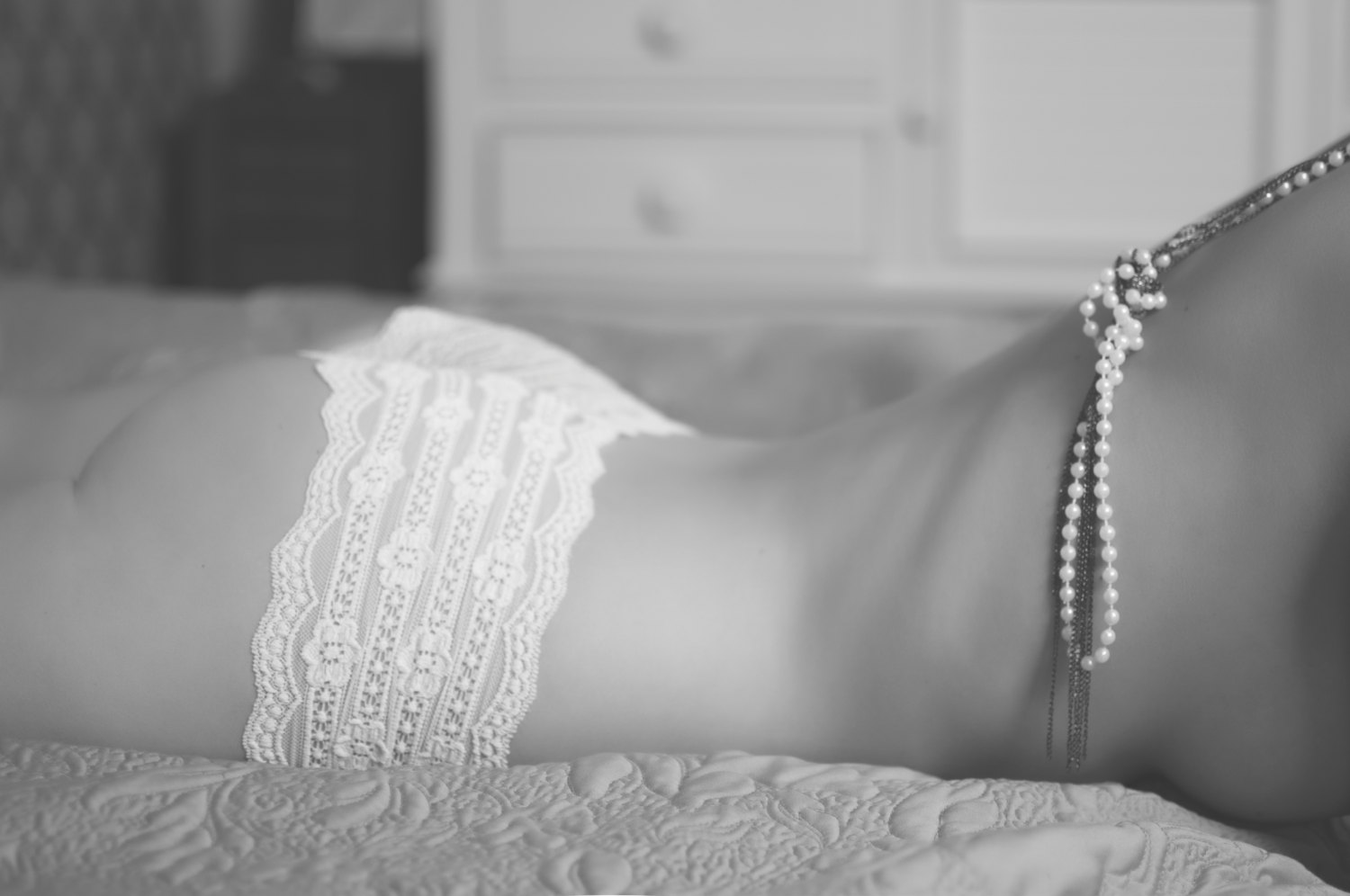 This week we, at Pearls Only, are celebrating the beauty of pearls. I know, we celebrate pearls everyday but this week we will be celebrating with a fashion stylist that knows the importance of wearing pearls and why they are associated with class, elegance, professionalism and great stature.
Tish Thomas, a fashion stylist that has worked with major campaigns that include, Saks Fifth Avenue, Nordstrom's, and Target, just to name a few, shares her thoughts on where pearls are most appropriate.
"Pearls can be worn from the boardroom to the boudoir! I'm so serious!" Tish passionately states. "Some may clutch their pearls because of my statement, but women who love wearing pearls can attest to that."
How interesting. We did a little searching on the web and we found a few images of women that also think that pearls are quite romantic in the bedroom. Here are a few for your viewing pleasure:
Cindy Crawford in Pearls.

"Pearls have an underlying romanticism in addition to being fashionable!" finishes, Tish. We think that Tish has a point. Pearls are quite erotic and have a sensual appeal greater than any gem.
What do you think of pearls in the boudoir? Would you wear to entice your beau?
Learn who has made Ms. Thomas's list of women who have worn pearls perfectly in our next post. Until then…
Love and Pearls,
Ms. Elitou
Learn more about Tish Thomas at: www.tishthomas.com
Photo Sources: Etsy,  ⓒReubenBig RubeHarley, knotsandkisses.blogspot.com, furinsider.com, Spoiled Stills 
(Visited 526 times, 1 visits today)