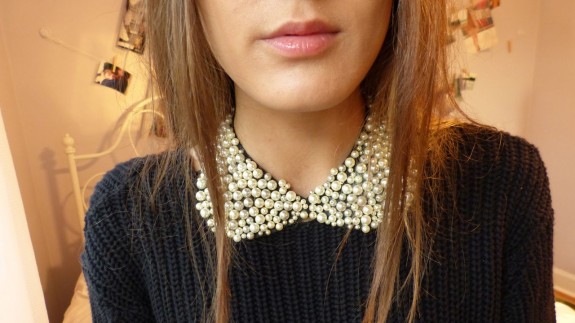 This is a very cute and trendy DIY that many people have been following. The Peter Pan collar created by Laura at Desire and Inspire (desireandinspire.com), is a simple and easy way to create the growing trend in just a few minutes. We love this look not just because of the pearls but it can totally change the look of a sweater or blouse that doesn't have a collar.
We would pair this with a black top and a pair of blue skinny jeans.
Here is what you will need:
-felt material
-stencil- you can find it at her website
-pearls/beads/glitter
-liquid glue
-ribbon
Check out the video below and let us know what you? Is this a DIY that you would try?
(Visited 245 times, 1 visits today)