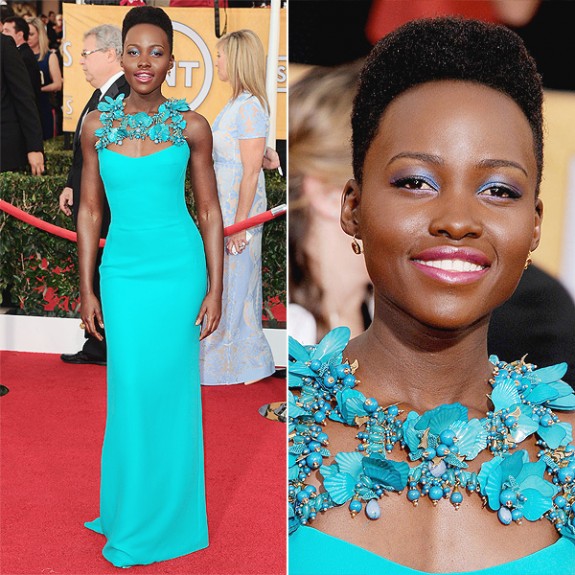 Did you see 12 Years a Slave actress, Lupita Nyong'o on the red carpet for the SAG Awards? If you didn't you missed out!
On January 18, 2014, the 30-year-old Kenyan-Mexican actress and film director, looked like a star in her bright turquoise Gucci gown embroidered with matching flowers and pearls. The décor of the simply panache dress was amazing and the flowers and pearls seemed to make a gorgeous artistic double neckline.
Nothing but small accessories, a natural hairdo, stunning makeup, and loads of confidence was necessary to make this look a part of the "best-dressed list".
What do you think of her look?
Photo Credit: batchplease.com//fashionone.com
(Visited 164 times, 1 visits today)