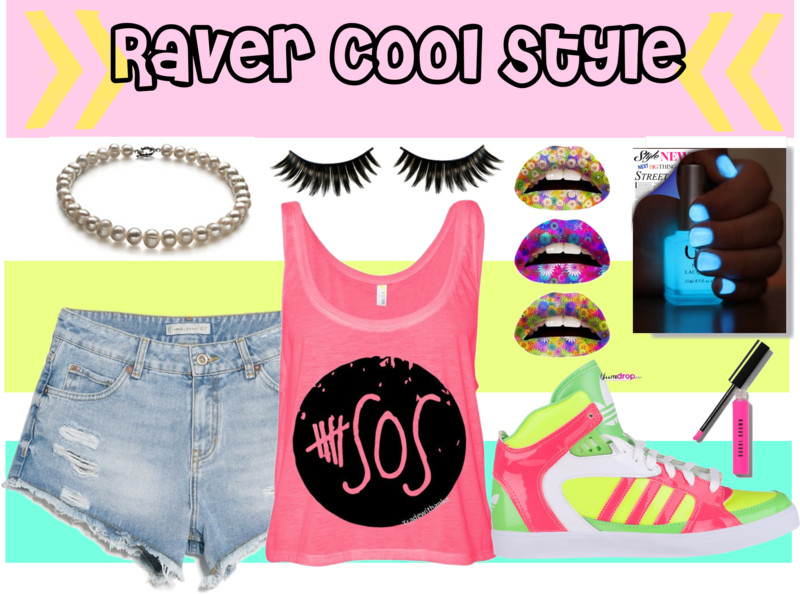 "Hey Ms. Elitou! I have what you call a 'Raver Cool' party style. I'm a twenty-year old, college student who studies hard so when I have time off I truly enjoy a party! When I go out to a party I have a really fun style.  I love to wear neon colored clothing and accessories, crop tops, fun wedges and fitted distressed jeans for the most part.  I would really like to switch up my common neon accessories and I was hoping you could suggest a pearl style for me. Thanks!                                                                                                                                                                                                                                                                                                                                                      -Sara C.
Hi Sara!
I think that it's awesome that you are able to study hard but also make time to enjoy yourself!
I love the "Raver Cool" look because it is fun and it allows you to be colorful with bold neons and expressive make up and accessories. It also allows you to be comfortable enough to enjoy the party.
It took a lot of searching, but I have found the best kinds of pearls to wear that will fit your style and also match your atmosphere.
Above, I have created a really fun and stylish layout that you can use as an inspiration and guide to incorporating pearls into your "Raver Cool" look!
I have added a simple white pearl bracelet with the common Rave look of distressed shorts, a neon tank top, a pair of stunning neon sneakers, neon nails, long lashes and even a variety of cool lip tattoos.
I added a simple pearl bracelet because it is very versatile and it's also really easy to wear with other fun and bright accessories without being distracting.
I truly hope this helps! Be sure to enjoy yourself, be safe, and dance the night away!
-Ms. Elitou
If you have any pearl related questions feel free to contact us on our Facebook, and we will be sure to answer them as soon as possible!
(Visited 111 times, 1 visits today)